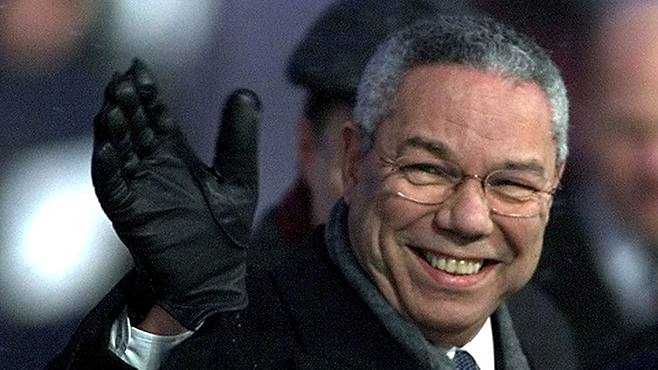 Former Secretary of State Colin Powell died Monday due to complications from COVID-19, his family announced. He was 84.
The former chairman of the Join Chiefs of Staff had recently battled other health issues and was fully vaccinated. His wife Alma also was treated for a breakthrough case of COVID-19 but responded to treatment.
"We want to thank the medical staff at Walter Reed National Medical Center for their caring treatment," the Powell family wrote. "We have lost a remarkable and loving husband, father, grandfather and a great American."
Powell was George W. Bush's first cabinet selection and was unanimously confirmed by the Senate to become the first Black secretary of state.
President George W. Bush issued this statement upon hearing the news:
"Laura and I are deeply saddened by the death of Colin Powell. He was a great public servant, starting with his time as a soldier during Vietnam…Colin was a family man and a friend. Laura and I send Alma and their children our sincere condolences as they remember the life of a great man."
Senate Minority Leader Mitch McConnel marked Powell's passing by issuing this statement:
"America has lost a trailblazing leader with the passing of Colin Powell. Today we remember and honor a man who truly dedicated his entire life to serving his country."
Powell was born on April 5, 1937 in Harlem, New York to Jamaican immigrants. He joined the U.S. Army after graduating from City College of New York in 1958. He served two tours in Vietnam and then went on to serve roles under four presidents.