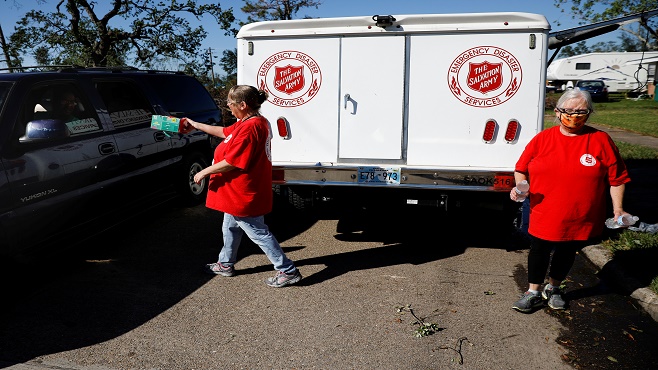 Geno Delafose and French Rockin Boogie will be helping raise money for the Salvation Army this Sunday, November 20 at Rock N Bowl de Lafayette. The event starts at 5pm. It's a $15 donation at the door.
The Angel Tree Program will have angels available for adoption. The Salvation Army will also be ringing the bells collecting money for the Red Kettle. The Red Kettle helps the Salvation Army provide help and food for families in the community.
The Salvation Army is also encouraging the community to take part in the #RedKettleChallenge (1 Kettle-1 Family- $1,000) and pledge to raise $1,000 through the virtual campaign.
Participants can either donate their gift online, start their own campaign here http://LafayetteKettle.org, or contact the local office to sponsor a kettle and ring the bell for a day. The physical Red Kettles will be on display throughout the holiday season, as well. 
Visit https://www.facebook.com/LafayetteSalArmy to learn more about how you can help this year. If you need services or know someone in need, contact Lt. Johnson at 256-525-7958.
Source: Salvation Army