Get Mardi Gras started the right way…with a REAL fun run!
Join us on Lundi Gras for the wildest run of the Mardi Gras season.
Lundi Gras Bar-A-Thon is a run on Feb 28 through Freetown near the parade route. This is not race. It's a Mardi Themed Costumed contest designed to allow it's contestants to gallivant through Lafayette's historic neighborhood.
The route begins at Café 20.3 on the Bayou (1500 General Mouton, Lafayette, LA) with several stops at "adult hydration stations" that provide beverages at each stop.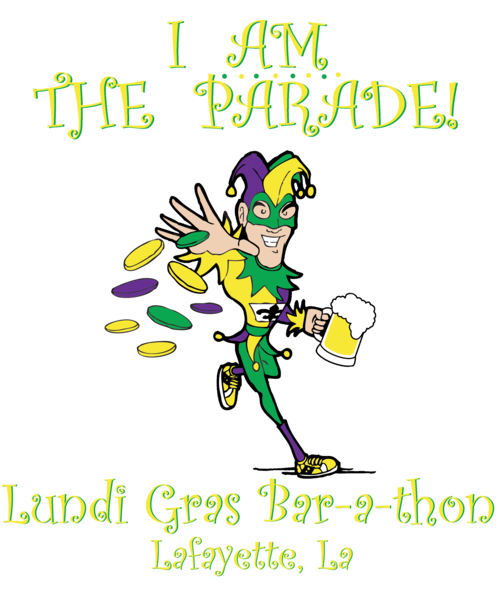 The entire route is 4.8 miles with the option to jump on the party bus at anytime.

Run all, some, or none of the 4.4 miles, there will be plenty of room on the cozy party bus. The crowd will decided the winner of the costume contest so it is a good idea to bring your loudest friends!
Registration includes:
Free drinks at each stop.
Food served at the end of the run.
Prizes for the best costumes.
Lundi Gras SWAG (T-shirts are an optional purchase this year)
The most fun you will ever have!
Participating in this event supports community projects. TRAIL is a nonprofit organization that is dedicated to building outdoor recreation. Volunteer opportunities available.
Source: TRAIL