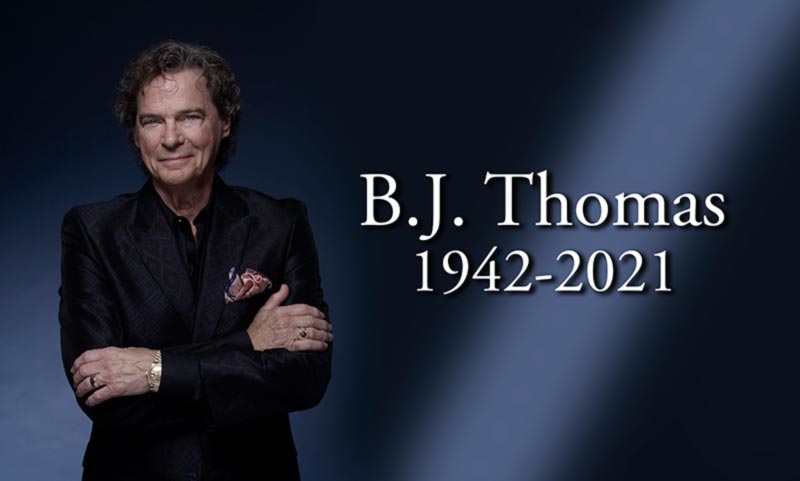 B.J. Thomas passed away at his home in Arlington, Texas on Sunday, May 30, 2021. According to a report, the cause of death is from complications due to stage four lung cancer. Funeral arrangements are yet to be announced but the service will be a private ceremony. In lieu of flowers, the family requests donations be made to the Mission Arlington, Tarrant Area Food Bank and SPCA of Texas.
BJ Thomas was a five-time Grammy award winner and Grammy Hall of Fame inductee. Thomas has sold millions of records with eight number 1 hit songs and 26 songs to top the charts.
BJ Thomas was born in Hugo, Oklahoma. His family moved to Houston when he was young. Growing up in Houston exposed to him to lots of different types of musical. He was inspired to become a muisician by Ernest Tubb, Hank Williams, Jackie Wilson, and Little Richard. He got his start singing in church and eventually joined a band as a teenager. In 1966, Thomas scored his first hit song.
BJ Thomas will be remember as a country music singer and entertainer and also a family man. He is survived by his wife of 53 years, Gloria, their three daughters Paige Thomas, Nora Cloud, and Erin Moore, along with four grandchildren.
SOURCE: Jeremy Westby 2911 MEDIA