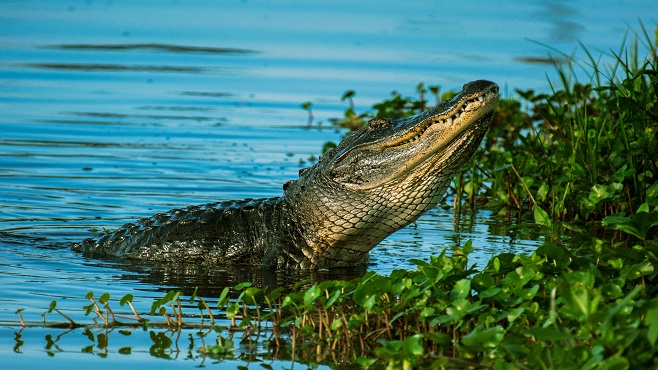 Bruce Mitchell is the Alligator Man from the History Channel's Swamp People. He lives just outside of Houma, Louisiana. He is one of the original cast members of the show. He is an alligator trapper, beekeeper, and chef. He creates videos showing how to prepare Louisiana recipes.
Mitchell says when the producers first approached him about appearing on Swamp People, he did not want to do it. He refused. But after learning it was going to air on the History Channel (the one channel he watches when he does watch TV, which is a rare occurrence), he decided to give it a chance. Especially since the show offered to pay him $5000, the exact amount it was going to cost to fix his boat motor. Bruce says the whole experience of fame from the show was surprisingly positive. He gets recognized everywhere he goes.
Bruce Mitchell is going to be attending Bo's Extravaganza, John Schneider's Birthday celebration. He is going to have a few jars of honey and will be cooking crawfish. If you see, go up to him, and take a photo. He will not turn you down. Bruce Mitchells says sometimes fans are scared to approach him but he loves visiting with fans from the show.