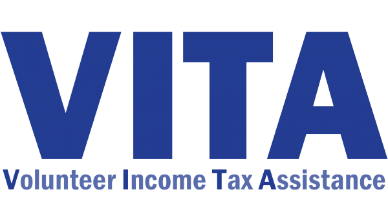 The United Way of Acadiana is helping folks in Acadiana file taxes for free through the VITA program.
The VITA program helps put money back in the hands of working individuals. If you earn $56,000 or less then you qualify for free tax help. VITA will have IRS Certified Tax preparers set up at several locations to do your taxes for you. Every year close to 30 million dollars of Earned Income credit goes unclaimed due to mistakes on tax returns. VITA will do the research and make sure individuals get as much money back as possible.
If you are interested and if you qualify, you can attend one of the Super Tax Days events. You just show up with your Driver's License, Social Security cards, W2s and any other tax documents. No appointment needed. If you are unable to attend a Super Tax Day, you can a make an appointment at one of the locations VITA will be stationed at during tax season.
Find out more! Visit United Way of Acadiana.
2020 VITA Sites:
ACADIA PARISH
ASSIST Agency
11 North Parkerson Avenue, Crowley, LA 70526
(337) 788-7550
Opening Day: January 27
Monday & Wednesday: 8:30 am – 3:00 pm (appointment only)
Tuesday & Thursday: 8:30 am – 3:00 pm (walk-ups welcome)
EVANGELINE PARISH
VITA Ad Hoc
126 East Main Street, Ville Platte, LA 70586
(337) 943-2410
Opening Day: January 27
BY APPOINTMENT ONLY
IBERIA PARISH
SMILE Community Action Agency
722 Walton Street, New Iberia, LA 70560
(337) 365-8151
Opening Day: February 3
Monday – Thursday: 9:00 am to 12:00 pm (appointment only)
LAFAYETTE PARISH
Acadiana High School
315 Rue Du Belier Street, Lafayette, LA 70506
(337) 521-7950
Opening Day: January 27
Drop-off services only. Please call for an appointment and instructions.
Lafayette Library's Main Branch
301 Congress Street, Lafayette, LA 70501
Walk-ups welcome
February 4: 6:00 – 8:00 pm
February 11: 6:00 – 8:00 pm
February 18: 6:00 – 8:00 pm
February 29: 10:00 am – 2:00 pm (Super Tax Day)
March 14: 9:00 am – 2:00 pm
March 17: 6:00 – 8:00 pm
March 24: 6:00 – 8:00 pm
March 31: 6:00 – 8:00 pm
April 4: 9:00 am – 1:00 pm
Northside High School
301 Dunand Street, Lafayette, LA 70501
(337) 706-1213
By appointment only
February 22: 9:00 am – 2:00 pm (Super Tax Day)
March 7: 9:00 am – 2:00 pm
March 21: 9:00 am – 2:00 pm
April 4: 9:00 am – 2:00 pm
SMILE Community Action Agency
501 St. John Street, Lafayette, LA 70501
(337) 234-3272
By appointment only – SPANISH OFFERED
Opening Day: February 3 – April 15
Monday – Thursday: 2:00 pm – 4:00 pm
ST. LANDRY PARISH
Sustainable Agriculture & Development Institute (SARDI)
1209 Diesi Street, Opelousas, LA 70570
(337) 943-2410
By appointment only
Opening Day: January 27
Monday – Friday: 4:30 – 6:00 pm
Saturday: 9:00 am – 2:00 pm
ST. MARTIN PARISH
SMILE Community Action Agency
2097 Terrace Road, St. Martinville, LA 70582
(337) 394-6014
Opening Day: February 3
Tuesday – Friday: 2:00 pm – 4:00 pm (appointment only)
ST. MARY PARISH
St. Mary Community Action Agency
1407 Barrow Street, Franklin, Louisiana 70538
337-828-5703
Opening Day: January 27
Monday: By Appointment Only
Tuesday – Thursday: 8:30 am – 3:00 PM
Friday: By Appointment Only
St. Mary Community Action Agency
4014 Chennault St., Morgan City, LA 70380
985-384-7446
Opening Day: January 27
Tuesday & Thursday 8:00 am – 3:00 PM
Friday: By Appointment Only
VERMILION PARISH
ASSIST Agency
407 Charity Street, Abbeville, LA 70510
(337) 898-9554
Opening Day: January 27
Monday & Wednesday: 8:30 am – 3:00 pm (appointment only)
Tuesday & Thursday: 8:30 am – 3:00 pm (walk-ups welcome)
Felicia Williams, Independent Site Coordinator
1905 Veterans Memorial Dr, Abbeville, LA 70510
(337) 385-8502
Opening Day: January 27
Super Tax Day (walk-ups welcome): February 8, 9 am – 4 pm
All other days by appointment only