Do you remember the legend of the Chrichton Leprachaun? Now there's a beer of it, created by Lafayette's own Parish Brewing Co.!
It was actually not so much a legend but a viral news story from Alabama. It started with numerous reports and calls about possible leprechaun sightings in the Chrichton neighborhood in Mobile, and an NBC reporter was sent to investigate. The video of the news segment that resulted was posted to YouTube on St. Patrick's Day of 2006 and became one of the first YouTube viral videos in existence. Even if YouTube wasn't an integral part of your life at the time, you've likely still heard about it, as the story was also referenced in mainstream media such as The Daily Show, Key and Peele, and South Park.
Obviously it wasn't real… but people had so much fun with it. Other people came to look for the alleged leprechaun, and eventually, the small group of bystanders turned into a block party of people playing up the ridiculous story for the camera. The story received national attention and the Crichton Leprechaun became a thing… and Mobile is kind of known for it now.
Fast forward to 2020… The Lafayette-based brewery Parish Brewing has created a beer inspired by this hilarious bit of pop-culture. They will be using the goofy-looking "amateur sketch" of the leprechaun from the news story on the can.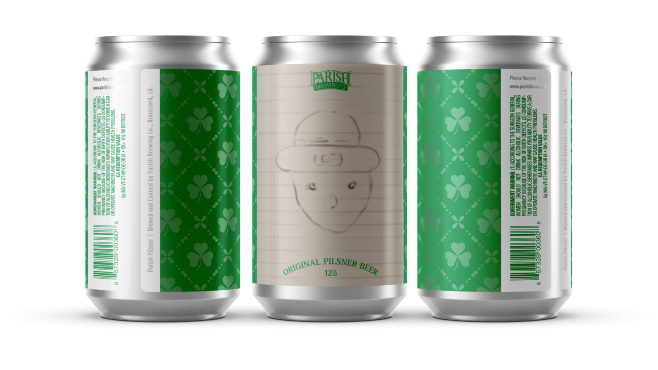 The Crichton Leprechaun Pilsner will hit shelves between Mardi Gras and St. Patrick's Day. There's no word on exactly which retailers will carry them, but the owner of Parish Brewing says more than likely Rouses will have it.
If you've never witnessed the original news segment turned viral video… you can watch it below. My favorite parts about the newscast are not only the seemingly awful-on-purpose amateur sketch provided by a "witness"… and how straight-faced the news anchors appear during the whole charade… enjoy this throwback!