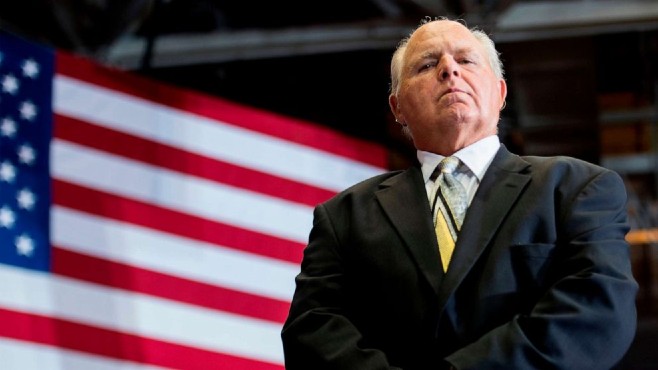 Rush Limbaugh has died.

The legendary right-wing talk show host passed away at the age of 70 on Wednesday. Limbaugh revealed in 2020 that he had terminal lung cancer, a day after he was awarded the Presidential Medal of Freedom by President Donald Trump.

Limbaugh's wife Kathryn confirmed his passing.

Fellow conservative talk show host Glenn Beck wrote on Twitter the following about Limbaugh, "No words… I got news Rush Limbaugh has passed away. Thanks Rush for all you taught, gave and were. A hero to many. An icon. A patriot. A revolutionary that saved radio. Heaven's gain, our loss.'

After more than a decade of working in Top 40 radio, the Missouri native made the switch to news talk and rose to prominence with "The Rush Limbaugh Show" which would be syndicated in 1988.

The show would serve as the prototype for the modern-day, right-wing talk show.

In his radio career, Limbaugh would win the Marconi Radio Award for Syndicated Radio Personality of the Year five times (1992, 1995, 2000, 2005 and 2014). The Marconi Awards are presented annually by the National Association of Broadcasters to the top radio stations and on-air personalities in the country.

Bill O'Reilly wrote about Limbaugh's impact on Twitter, "The legacy of Rush Limbaugh is clear: the most successful radio broadcaster in history. Mr. Limbaugh provided a conservative balance against the dangerous left wing corporate media machine."

In addition to the Presidential Medal of Freedom, Limbaugh was also inducted into the National Radio Hall of Fame (1993) and the National Association of Broadcasters Hall of Fame (1998).

Limbaugh was also a New York Times best-selling author. His debut book "The Way Things Ought to Be" in 1992 and "See, I Told You So" in 1993, both reached No. 1 on the New York Times Best Seller List.