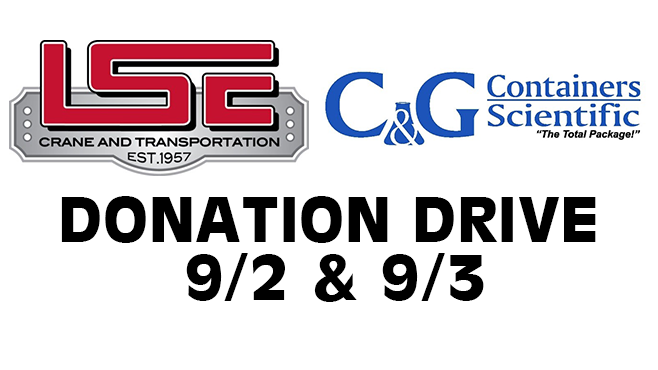 LSE Crane and Transportation (LSE) in partnership with C&G Containers is accepting donations at 313 Westgate Road, Scott, LA 70506 to help families devastated by Hurricane Ida in south Louisiana.
LSE will load our trucks with donations and deliver items to local organizations and fire departments who can assist with getting these valuable donations in the hands of the people who are in most need.
Your generous donation is greatly appreciated. Donations will be accepted Thursday (9/2) & Friday (9/3) between the hours of 7:00 a.m. – 1:00 p.m. Provided below are a list of suggested items. Thank you and God bless!
List of Nonperishable Goods & Supplies
Bottled water
Canned goods
Snack bags / boxes
Juice boxes
Medications (i.e. Ibuprofen)
Adult & baby toiletries
Air mattresses (new only)
Air conditioners (new only)
Generators (new only)
Gas cans (new only)
Cleaning supplies
Masks
Tools (hammers, ax, rope, etc.)
Tarps
Off (mosquito spray)