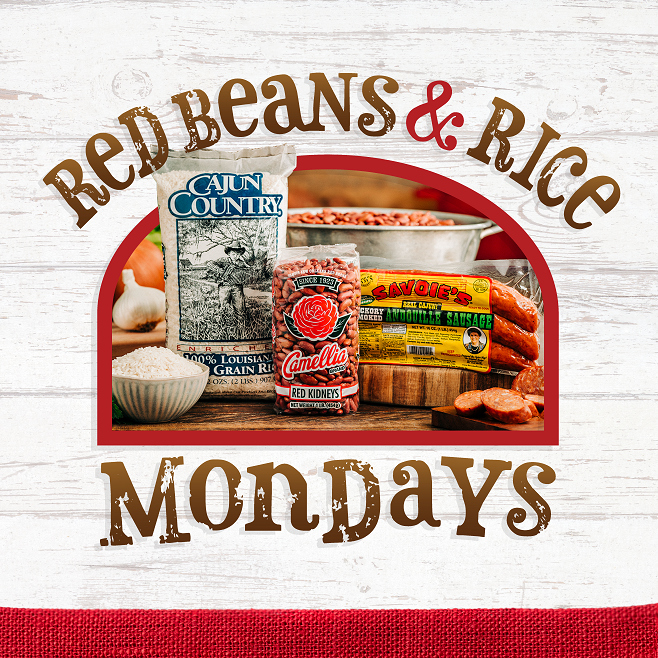 Red beans and rice has been a delicious part of Louisiana culture for years. It's easy to make! Throw beans and sausage in a pot and before you know it, a hot hearty meal. This is how the Red Beans Monday tradition came to be. Monday is the first day back to work after a relaxing weekend. No one feels like cooking, but if you have a hungry family, you need to whip up something. Red beans and rice is an ideal dish to cook on a busy Monday. It's quick and easy.
Show your love of Red Beans and Rice using ART and you could win a prize. Red beans and rice is a classic Louisiana dish. It really does warm the soul. Now is the time to celebrate this delicious dish through art. Cajun Country Rice, Camellia Brand, and Savoie's Foods are teaming up together to present an art competition.
The Red Beans and Rice Monday art contest is open to all Louisiana residents and students who are in 5th grade and older. There are three different categories. Students in grades 5-8, students 9-12, and adults (anyone 18 and older). The art contest is open to all mediums except photography.
All you have to do is create a piece of art reflecting the love of Red beans and Rice. Then take two or three photos of the completed artwork and upload them to the contest website.
Find out more and enter here: Monday Tradition