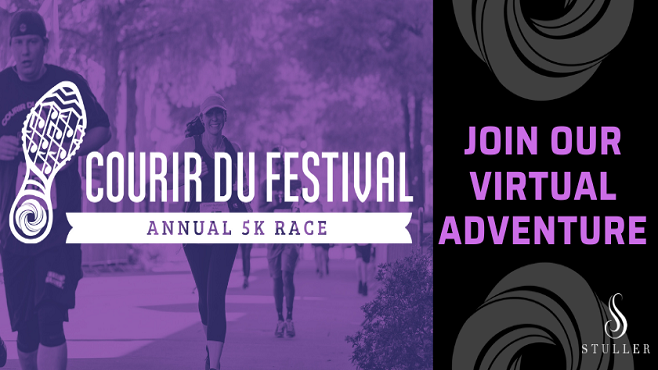 Festival International will be a virtual event this year. Get ready to enjoy concerts from the comfort of your home April 23-25, 2021. But you don't actually have to wait for Festival week to have fun. The team from Festival International is taking over the whole month of April!.
Here is the link to connect with the live video on Facebook.
You can show your love of Festival International (FIL) by participating in the 'Paint the town Festival' by decorating your home or business with Festival flags and signs.
You can still enjoy the food that make FIL so special by joining the FEASTival Challenge. Local restaurants will offer special dishes throughout the month. A portion of the sales from these dishes will go toward future of FIL.
FIL will have a Garage Sale on April 17 from 7:00 am – 1:00 pm. Expect to see vintage items, all-new merch and more
Sign up the Courir du Festival 5k presented by Stuller. The price will increase on April 1. Run the 5k anywhere! Create your own course. Get some friends together and share the experience on social media. Your registration includes a very cool t-shirt!
Participating in any of these events secures Festival International's future.
Find out more! Click here.