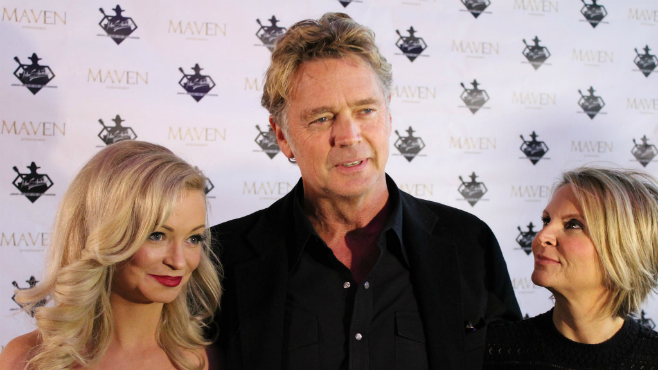 The stars were out at Celebrity Theater in Baton Rouge on Sunday evening for the red carpet premiere of Christmas Cars, the new movie from John Schneider Studios and Maven Entertainment.
The Louisiana made film features John Schneider in a story which is loosely based on his own life events. The story starts off sometime after the Great Flood of 2016 with Schneider's character 'Uncle Denver' facing the possibility of losing his studio, just like in real life.
His co-star Mindy Robinson plays a high school teacher that takes an interest in Uncle Denver and helps him with his Hail Mary attempt to save his studio.
Louisiana native Billy Slaughter is featured as the guy who wants to buy Uncle Denver's studio and turn it into a hunting camp for his son. Slaughter is a film industry veteran and has a role in the upcoming Clint Eastwood movie: Richard Jewel.
Of course the General Lee, the 1969 competition orange Dodge Charger from the television series, plays a central role in the plot.
Most of the movie was filmed in Livingston Parish, where John Schneider Studios is located. Other local landmarks in the movie include the Port Allen Courthouse, the new Mississippi River Bridge, and Celebrity Movie Theater in Baton Rouge.
Schneider said that filming in Louisiana saved him upwards of $5 million. He plans to film several more movies in the state.
2019 has been a busy year for Schneider. In April he celebrated the 40th anniversary of the Dukes of Hazzard television show with Bo's Extravaganza, released his autobiography 'My Life, My Way' in November, and he currently has the #1 song on the Christian Country Chart with 'These Hands', a duet with Cody McCarver of multi-platinum band Confederate Railroad.
Christmas Cars is now available online in John Schneider's web store where fans can get an autographed DVD. It is also available to rent on demand on Cineflix.