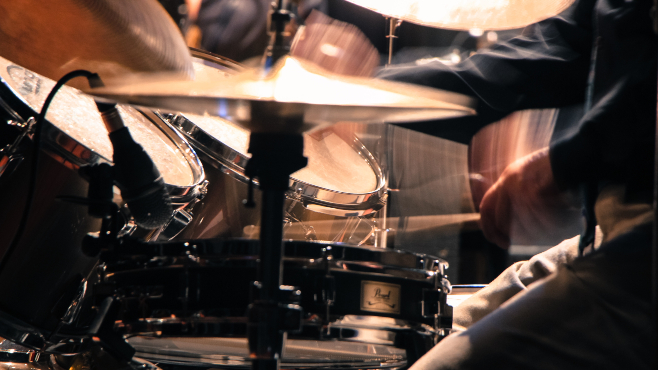 The music world mourns the loss of Neil Peart, drummer, and lyricist of the progressive rock band Rush. He died on Tuesday, January 7th, 2020 at age 67 of brain cancer. He had reportedly kept his battle with cancer quiet from the media for three years.
He was loved by his peers and worshiped by aspiring drummers all over the world, Neil Peart was considered to be one of the best drummers in rock history. He was known for his lengthy drum solos, and memorable drum hooks (like in "Tom Sawyer"), and is quite possibly the most "air-drummed-to drummer of all time" according to former Police drummer Stewart Copeland.
Rush released their final album, Clockwork Angels, in 2012, and finished their final tour in 2015. Many fans (myself included) wondered if they were ever going to tour again. Peart kept his battle with cancer secret from the media, likely it was the reason they were no longer touring.
Something in an article stood out to me and gave me a deeper look into who he was as a person. Neil Peart apparently despised the over-commercialization of the music industry. Back in 2015, he told Rolling Stone "I set out to never betray the values that 16-year-old had, to never sell out, to never bow to the man. A compromise is what I can never accept." He was also the author of numerous books, beginning with 1996's The Masked Rider: Cycling in West Africa, and one of his inspirations was Keith Moon, drummer of The Who.
Something that many fans don't know is that Neil Peart was very shy and didn't do meet and greets. He felt "embarrassed" when fans would shower him with praise. Even more fascinating, he would choose not to ride the tour bus to Rush gigs. Instead, he would travel alone by motorcycle from gig to gig, using it as an opportunity to really see the country he's touring.
I have a lot of favorite Rush songs, and lots of memories associated with listening to them growing up. Here are videos of two of my favorite songs by them. Sadly, I'll never get to see Rush live, but at least I'll always have their incredible music to jam to. RIP Neil Peart.