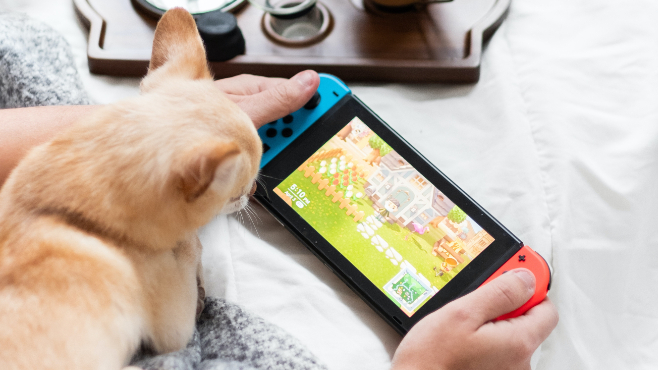 Here's one company that didn't suffer due to the pandemic. During lockdown, it seemed like the entire world was playing just one game… and that game was Animal Crossing. I swear every time I looked at my Facebook feed, every other post was one of my friends talking about or posting random pics from their game of Animal Crossing. I had held off on buying it because I knew that I was about to pick up the Final Fantasy VII remake and lose myself in it for weeks. Even if you don't own a copy of the new Animal Crossing for the Nintendo Switch, you probably know someone who does… probably several people actually. Maybe you've even scrolled though tons of your friends' posts about it too, making it more enticing to buy. Did you know anyone who literally bought a Nintendo Switch just to play it? I do. Needless to say, you more than likely know of its existance.
Last week, Nintendo reported a 541% increase in quarterly profit from the previous year. Behind that number were 10.6 million sales of Animal Crossing: New Horizons… There have been more than 22 million sales of the game since it was released in March, making it the most popular Animal Crossing game of the franchise. It's almost the highest-selling Nintendo Switch game to date – the only game that has ever sold more is Mario Kart 8 Deluxe.
What's interesting about Animal Crossing is its mass appeal. Casual gamers, hardcore gamers, and even people who don't normally like playing video games will find themselves sucked into the cute, colorful, and highly customizable world. The game has brought in so many new customers to Nintendo, that it has become difficult to buy a Switch console! The company said the pandemic made it difficult to get some of the parts needed to keep up with demand, which is why there are still shortages in some places.
Even though I passed on buying the game when everyone else became obsessed with it, I still plan on picking up a copy, especially now that I know what a phenomena it has become. If you ask me, any game that can boost Nintendo's profits to $1 billion is worth picking up.