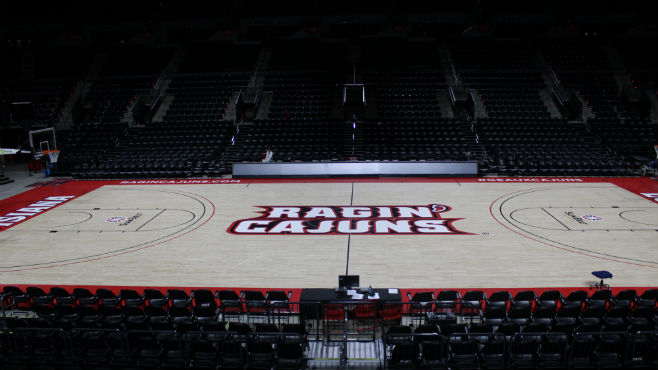 The Louisiana Ragin Cajuns first road trip of the 2019-20 season ended in less than ideal fashion on Tuesday with the TCU Horned Frogs taking care of business in a 98-65 win.
How It Happened:
The Ragin' Cajuns opened the game with back-to-back, three-point plays by Jalen Johnson and Cedric Russell and eventually built a 27-21 lead after a 3-pointer by Russell with 11:11 remaining in the first half. The Horned Frogs responded in a big way with a 19-3 run, highlighted by five three-pointers. Russell ended the first half with a free throw after a technical foul by RJ Nembhard to make it a 52-38 ballgame as both teams headed into the locker room.
The Cajuns then headed into the second half shorthanded with Russell missing the entire second half with an injury, which gave TCU an opportunity to pull away early, going on a 12-4 run in the opening five minutes. Louisiana got within 14 thanks to Mylik Wilson's big second half where the freshman put up 14 of his 16 points. It wasn't enough though as the Horned Frogs were able to secure the win thanks to three three-pointers by Edric Dennis. 
Big Number: 22
The Cajuns had a hard time keeping control of the basketball, turning it over 20 times and the Horned Frogs took full advantage with 22 points off of turnovers. That stat was the big difference in Tuesday night's matchup where the stats were fairly close in certain aspects.
Player of the Game: Desmond Bane
TCU's guard looked outstanding from all aspects, leading the team with 25 points, seven boards, and five assists. He was outstanding, especially from three-point range where he was 7-of-13.
Next Up: Friday vs Youngstown State; Tipoff at 7 pm