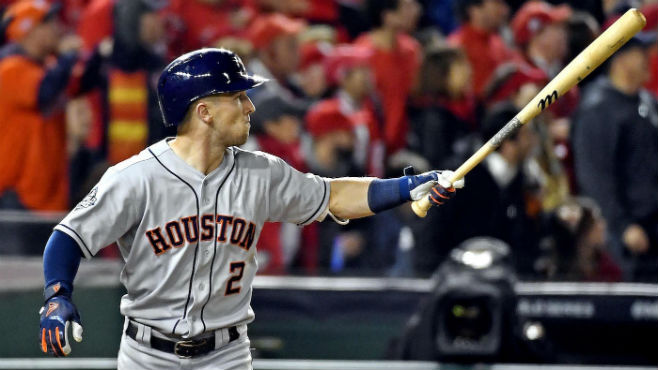 The momentum of the 2019 World Series has been turned on its head. After being up 2-0, the Washington Nationals have given up the momentum to the Houst*on Astros with an 8-1 victory thanks to a big offensive outburst.
How It Happened:
The Astros offense got two runs on the board early with four straight singles in the top of the first, highlighted by a well hit RBI single from Alex Bregman.
Robinson Chirinos picked up where he left off in the top of the fourth with a two-run bomb to left field, making it 4-0.
Juan Soto finally got the Nationals on the board in the bottom of the sixth with a ground out that got Gerardo Parra across home plate,However, Bregman slammed the door shut in the top of the seventh with a mammoth grand slam to left field to tie up the series.
Big Number: 13
Houston's offense was en fuego on Saturday night with 13 total hits. Nothing short of spectacular to see the Astros keep the ball rolling and get the series to return to Houston.
Player of the Game: Alex Bregman
The former LSU Tiger had one of his best performances in the World Series, going three-of-five at the dish, including a monster grand slam to secure the victory.