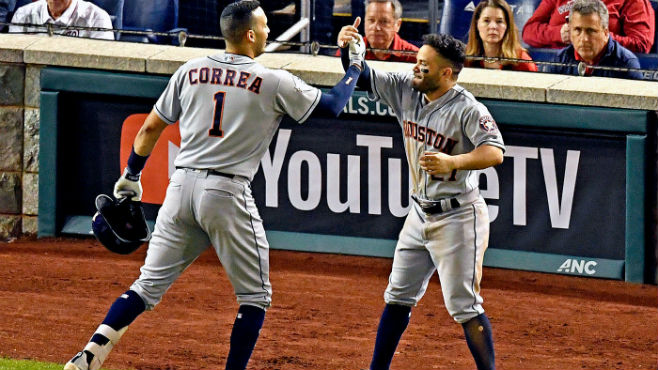 It seems like the road trip for the Houston Astros was exactly what the doctor ordered, taking all three games in Washington D.C. with Sunday's 7-1 win being the icing on the cake as the series moves back to Houston..
How It Happened:
The Houston Astros struck first when Yordan Alvarez smashed a two-run shot out to center field to take the early lead. Carlos Correa followed that one up in the fourth inning with a two-run home run of his own that went out to left field to make it a 4-0 ballgame.
The Nationals tried to turn things around in the seventh when Juan Soto sent one out to center field to cut into the lead, but a Yuli Gurriel single gave the Astros some insurance in the eighth and a two-run Springer Dinger in the ninth slammed the door shut.
Big Number: 9
Gerrit Cole was looking like his old self on Sunday night with a nine-strikeout performance over seven innings of work. It's exactly what they needed considering the sudden change in pitching for the Nationals with Max Scherzer ruled out with neck and back spasms.
Player of the Game: Yordan Alvarez
In his first game in Nationals Park, the rookie's bat finally came alive, going three-for-three at the dish with two RBIs to boot. Nothing short of spectacular from someone who had been a non-factor in the postseason for Houston.