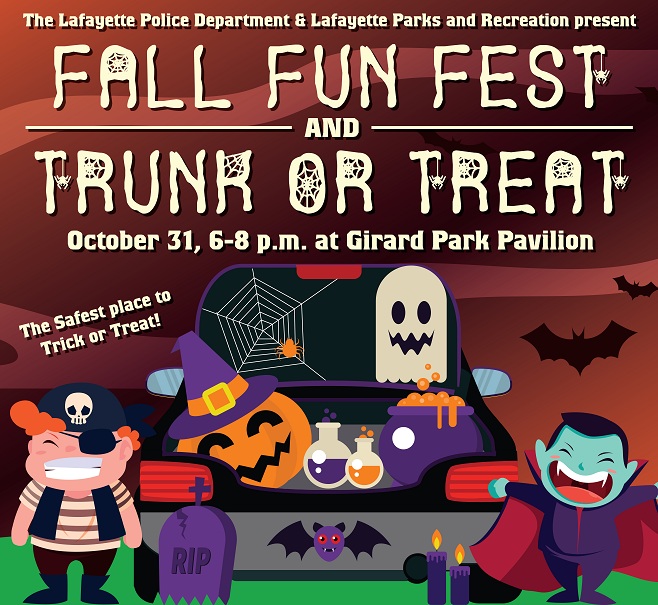 If you are looking for something else to do besides collecting candy in the neighborhood for Halloween, you can head to Girard Park.
The Lafayette Police Department and Lafayette Parks and Recreation are joining forces to provide a safe place for kids to have fun for Halloween. Fall Fun Fest and Trunk or Treat will be held Halloween evening at the Girard Park Pavilion. Halloween evening is Thursday, October 31. This is the safest way to celebrate Halloween and collect treats and it is a lot easier than walking miles through a neighborhood. The event will start at 6:00 pm and end at 8:00 pm.
This is the only time of year, when it is ok to dress up like a monster, so take this opportunity and wear a costume. And prepared for fun. This Fall Fun Fest will have ghoulish games, hayrides, and a costume parade plus frightening food to munch on. Lafayette's First Responder vehicles will be on the scene available for viewing and exploring.
If you need more information about this event call 337-291-8370 or 337-291-8875