"5th"/One Of These Nights
On The Turntable features two 70's rock lps … one from deep in my catalog and the other … let's say more recognizable by the masses … The program will start with Lee Michaels' "5th" and will conclude with Eagles' "One Of These Nights …
"5th"
5th is the fifth album by Lee Michaels, one of the best white blues artists of his time, rivaling Joe Cocker and Steve Winwood …. The album was released in 1971 on A&M Records … Michaels' larynx shredding vocals were a draw for  me in 1971, I have owned this record since it's release … The lp features three really good covers, two of which are on side one …. Willie & The Hand  Jive and Rock Me Baby.
There are only a few original songs on the lp … and one of them was Lee's biggest record … 'Do You Know What I Mean' climbed into the top ten on the Billboard Hot 100 reaching #6 … side two also features a very good cover of Lee Dorsey's "Ya-Ya" … Best Ever Albums Dot Com considers Fifth to be the 715th best lp of 1971 … It ranks higher than that on my personal list.
Notable Tracks – 'Do You Know What I Mean' 'Ya-Ya' 'Willie & The Hand Jive' 'Can I Get A Witness'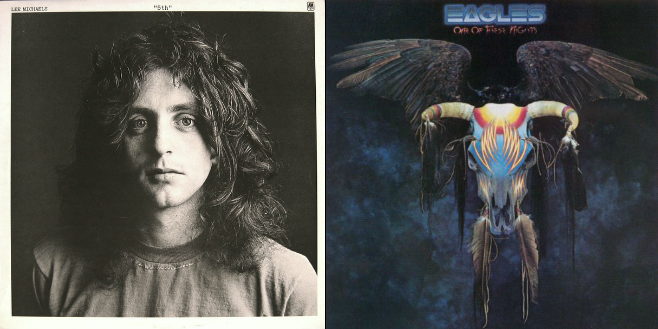 One Of These Nights
One of These Nights is the fourth studio album by the band  Eagles, released in 1975. This record would become the band's first number one album on the Billboard 200.  It yielded three Top 10 singles, "One of These Nights", "Lyin' Eyes" and "Take It to the Limit".  Eagles went on a worldwide tour to promote the album and I was very fortunate to see the show at Pine Knob Music Theatre, as it was called at that time, in Clarkston, Michigan … just north of  Detroit.
One of These Nights, the title song, was the second number one for Eagles … It was also the last album that feature guitarist Bernie Leadon who left after the tour and was replaced by Joe Walsh … This album made the band superstars … expectations for the album were high following the success of the single "Best of My Love" from "On The Border" … Best Ever Albums Dot Com considers One Of These Nights to be the 31st best album of 1975 and the 375th of the 1970's …  Digital Dream Door Dot Com ranks the lp 19th on their top 100 of 1975.
Notable Tracks – "One Of These Nights' 'Take It To The Limit' ' Lyin' Eyes' 'After The Thrill Is Gone'