On The Turntable Features A 40th Anniversary Airing
The River was released 40 years ago and is one of Bruce Springsteen's biggest selling albums.
The River is the fifth studio album by Bruce Springsteen. It was released on this very weekend in 1980. Springsteen's only double album, The River was Springsteen's first to go #1 on the Billboard 200 and spent four weeks at the top of chart. The album was nominated for Best Rock Vocal Performance at the 1982 Grammy Awards.
The River was the record where Springsteen first started to tackle men and women and families and marriage. It was a trip through the rock and roll heartland … Side two features Springsteen's first top ten single "Hungry Heart" it also feature the title cut, one of my favorite songs, written about his sister and brother-in-law's financial struggles after a job loss.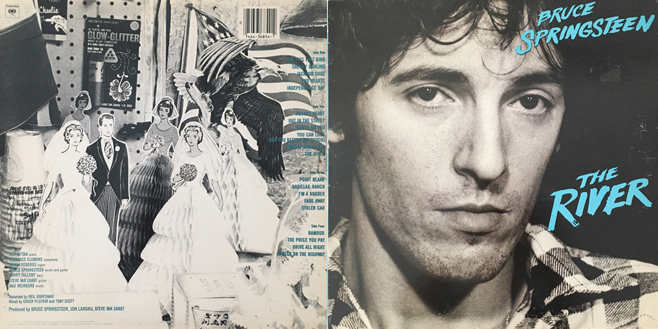 "Independence Day", "Point Blank", "The Ties That Bind", "Ramrod", and "Sherry Darling" were leftovers from the "Darkness On The Edge Of Town" sessions … the album was intended to be a single disk with 12 songs to be released for Christmas 1979, however, Springsteen cited that the songs lacked the kind of unity and conceptual intensity he liked his music to have. So, it was back to the studio to record more songs and the double lp emerged … This lp includes three of my favorite Springsteen songs … The title cut, Ramrod and the first on side three … Point Blank.
The album hit number one on the The album hit number one on the U.S. pop albums chart, a first for Springsteen, and sold 1.6 million copies in the U.S. between its release and Christmas. The album was followed by a lengthy tour of North America and Western Europe which I was fortunate to see in Dallas in 1980 … The River has been certified quintuple platinum by the RIAA in the U.S., making it one of his best-selling albums, and his highest certified studio release after Born in the U.S.A. and Born to Run. Best Ever Albums Dot Com considers The River to be the sixth best album of 1980 and the 51st of the decade … Digital Dream Door Dot Com ranked The River #5 on its top 100 list of the year. If you like cars, and like to rock … side four features "Ramrod" my favorite tune from The Boss …..,
You can listen to all four sides of The River Saturday evening at 6pm on The Rewind 1330AM/97.7FM. Listen on line www.kvol1330.com or on The Rewind App.