Pink Floyd – The Wall
This week On The Turntable will  feature the iconic double lp from Pink Floyd … The musical drama from 1979 …  all four sides of this historic lp will be played without interruption … This is a Wall That Everyone Could Agree On …
The Wall is the eleventh studio album by the  English rock band Pink Floyd, released this very weekend in 1979.  The Wall was Roger Waters' crowning accomplishment in Pink Floyd. It documented the rise and fall of a rock star named 'Pink Floyd'.  The album  featured 26 songs with vocals: nearly as many as all previous Floyd albums combined! The Wall is one of the most well-known concept albums and was adapted into a 1982 feature film of the same name. The album has sold more than 24 million copies, is the second best-selling in the band's catalog, and is one of the best-selling of all time.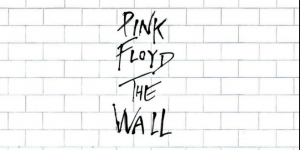 The Wall is the last album to feature Pink Floyd as a quartet; keyboardist Richard Wright was fired by Waters during production of the lp … Three singles were issued from the album: 'Another Brick in the Wall, Part 2'  which is the band's only US number-one, 'Run Like Hell', and 'Comfortably Numb'.  'Another Brick in the Wall Part Two' hit the top of the charts in six countries …  the US, UK, Norway, Portugal, West Germany and South Africa…
The Wall was released to mixed reviews … when played for a group executives at Columbia Record's headquarters … they were reportedly … unimpressed … However, Best Ever Albums Dot com considers The Wall as the 2nd best lp of 1979 … the 6th best of the 70's and the 23rd of all time … Digital Dream Door dot com considers the lp as the 4th best of 1979 … The Wall is also listed in the book … 1001 Albums You Must Hear Before You Die … and, Rolling Stone Magazine placed The Wall at 87 on its list of the 500 Greatest Albums of All Time …
It is safe to say … A Wall That Everyone Can Agree On!