Mad Dogs & Englishmen – Joe Cocker
Mad Dogs & Englishmen, the tour that eventually became a best-selling double lp of the same name turns 50 this month. On The Turntable will feature all four sides – uninterrupted this weekend!
According to the liner notes, Cocker needed to put together a band quickly for a U.S. tour that his management had organized. He was informed only on March 12 about the tour which would start on March 20th. Leon Russell, the musical director for the tour, recruited the musicians, many from his prior association with Delaney and Bonnie.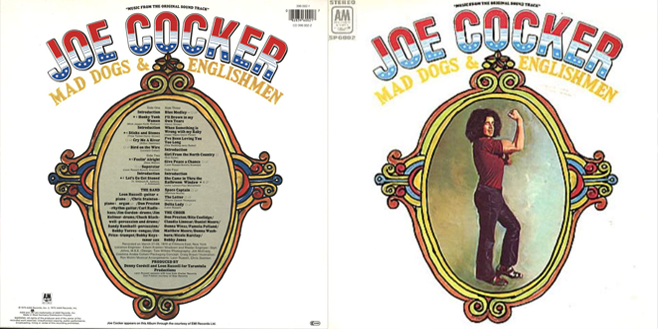 The album's title is drawn from the 1931 Noël Coward song of the same name and Leon Russell's "Ballad of Mad Dogs and Englishmen". Only four songs of the 16 on the original album were drawn from his first two studio albums. That is too bad since his first two lps did not have a bad song on them and that left many fans feeling somewhat short changed. I saw this tour in 1969 in Detroit. It rocked.
www.besteveralbums.com considers the lp the 101st best of 1970